...and we're not ready.
But really who is? We are at least getting close to being ready. Ok, no, we aren't. But I'm thinking about it. At least it's on my mind. That's a start right?
Anyways, I finally have good Internet (thanks Mom!!) so I should be able to post more frequently.
I just looked back and realized it's been over a month since I've last updated. Uh, sorry... I'll do a summary. Quickly.
Halloween: Perri was an owl. And she refused to wear her wings, so we didn't go trick or treating. It was snowing, I was ok with this decision. I did like how the wings turned out though.
Ignore the cardboard and the iron in the background. I don't have an ironing board, don't judge.
The kitchen: Perri used her kitchen in Sacramento so much, I decided to make on for her here. I found an old tv stand at a garage sale and transformed it into a mini kitchen. She still complains I haven't put her name on it though.
I'm pleased with how it came out, and despite the name complaints, she uses it. Yay!
Now this is basically going to be a photo dump, with slight explanations. Ready?
1. She thinks cleaning the signs at Potters Marsh is her job.
2. She likes to eat snow. A lot.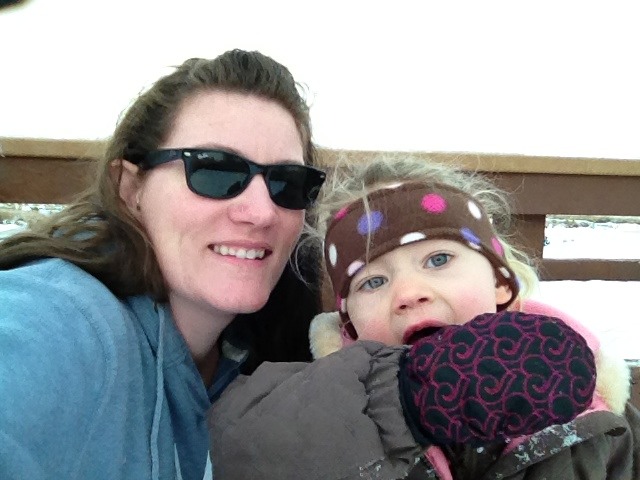 3. The view from our house is picture perfect. Proof.
4.The sky in Alaska is amazing.
5. She's becoming a little photographer.
6. I cooked and baked a ton for Thanksgiving. (Here we have banana chocolate chip muffins, magic cookie bars, cranberry white chocolate cookies, cranberry sauce, and pecan pie. Not to bad for one day.)
7. Danny and Heidi were in town for Thanksgiving, so we had breakfast together at Snow City Cafe. Good food and good company, you can't get any better than that. (P.S. She is fabulous Danny, good job!)
8. We went on an "adbenture" towards Thunderhead Falls. I say towards because we only made it a very short distance, it was only 3* and we got distracted by an adorable dog. Still a successful walk.
9. She uses the kitchen as her runway. And always poses and turns at the end. It kind of scares me.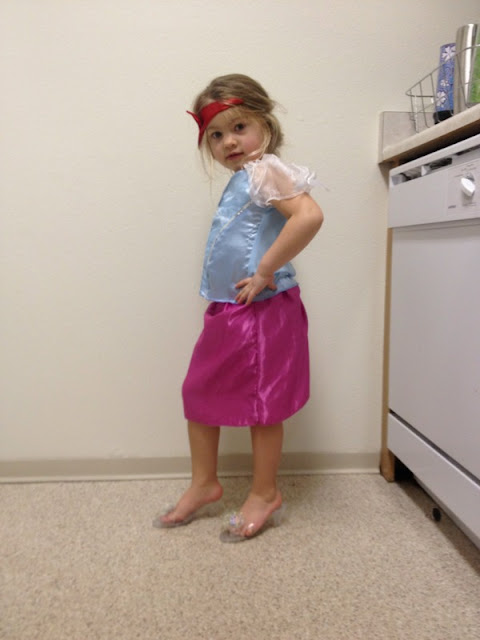 10. We've spent quite a bit of time at the doctors office lately. She gets a Popsicle every time so she's ok with it. I'm less ok with it. Sick of it actually. This last month has included pneumonia, sinus infections, bacterial infections, fevers, HF&M (hand, foot, and mouth) disease, and this week brought us double ear infections, and another bad cold. I keep trying to remind myself that it could be worse, but it's getting really frustrating. I am also out of sick time at work.
Ok, so that was a lot of pictures and a very quick summary of what we've been up too. We also went to the Reindeer Farm last weekend but I want to dedicate a whole post to that. It was that fabulous.
Hope all is well with everyone in California. We miss you all!!