We woke up this morning to this view out of our window.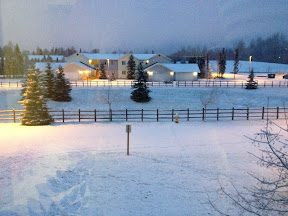 Needless to say, I'm thrilled!!
Sorry it's been so long since I've updated. Our internet is still questionable (I'm posting this from my phone), work has been slightly nuts (yay iPhone 4S!), and Perri has had pneumonia. We're recovering from it all quite well though! Hope all is well for everyone!